Our small contribution Towards Improving Life of our Rural Countrymen
25000 lit. Drinking Water Tank donated to a small village Suregaon Tal. Shrigonda Dist. Ahmednagar Maharashtra.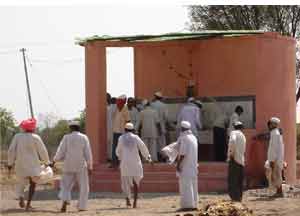 We Manufacturer, Exporter & Supplier of Powder Coating Plants and Liquid Painting Plants and our setup is situated at Shirur, Pune ( Maharashtra, India ) Some of the popular locations we serve regularly are Gulf Countries, African Countries, Sri Lanka, Latin America, Mexico, Brazil, Peru, Chilly, Greece, Turkey, Poland, Finland, Russia etc.