Established in 1996, we Anand Impex, are well known in the field of powder coating plants and powder coating machinery, owing to our expertise in designing, engineering and installing all kinds of powder coating plants & machinery. Our array includes different types of powder coating production packages and variety of powder coating machinery.

Compliance to international quality standards and a customer oriented approach in business, has made us a prominent supplier of powder coating machinery and plants from India. We are catering to a large number of clients from paint and coating industries and this itself speaks volumes about our capability and product quality.
---
Factory Setup
Land = 40,000 Sq.feet.
Factory sheds = 30,000 sq.feet
Factory address
Plot No.61 & 62, B.U.Bhandari Industrial Estate Village Sanaswadi, Tal. Shirur, Dist.Pune, Maharashtra.
Total = 120 +
Design = 4 Engineers
Quality assurance = 3 supervisors.
---
With Hon. Mira Shankar ( Indian Ambasador to the USA) at our stall in Hannover Messe Germany 2008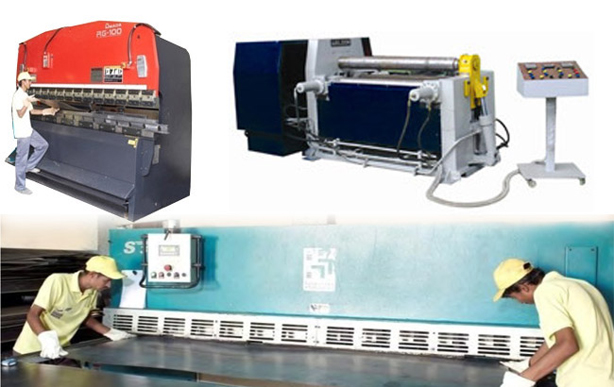 ---
State of the art Powder Coating plant with
10 tank Hot pretreatment
PLC Controlled Overhead transporter
Conveyorised Powder Coating plant
Wagner Germany make Powder applicators
Online Oil Skimmer, Phosphate filter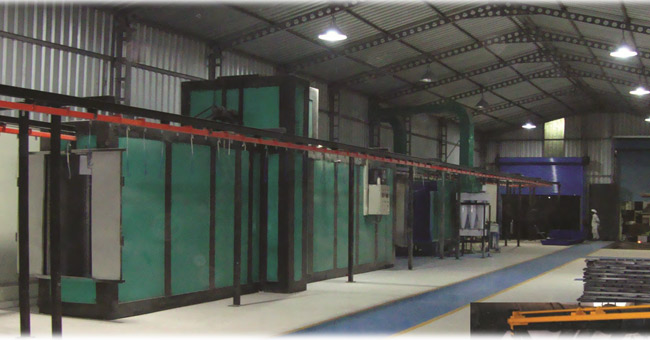 In-house Key Manufacturing Facility
CNC Turret Punch Press AMADA Japan Make AE2510
CNC Sheet metal fabrication with Amada NC press brake RG 100
Hindustan Hydraulics make CNC Shear 100 Tons capacity
CNC Plate Bending Machine
CO2, Argon, Plasma cutting machines.
We Manufacturer, Exporter & Supplier of Powder Coating Plants and Liquid Painting Plants and our setup is situated at Shirur, Pune ( Maharashtra, India ) Some of the popular locations we serve regularly are Gulf Countries, African Countries, Sri Lanka, Latin America, Mexico, Brazil, Peru, Chilly, Greece, Turkey, Poland, Finland, Russia etc.